Trade Events
Buy, Sell and Trade Swap Events
2023 ConnGo Trade Events
Retro Games Plus hosts video game & collectibles meet up events throughout the year at our store locations.
These events are 100% free and you can expect to find tons of great deals from collectors and sellers. Anyone is welcome to come set up at these events and sell or come and buy. There are no reservations necessary.
You may set up a small card table, please no large tables. Space is on a first come first serve basis.
We have been hosting these events since 2011 and the crowd has gotten bigger and better with each event!!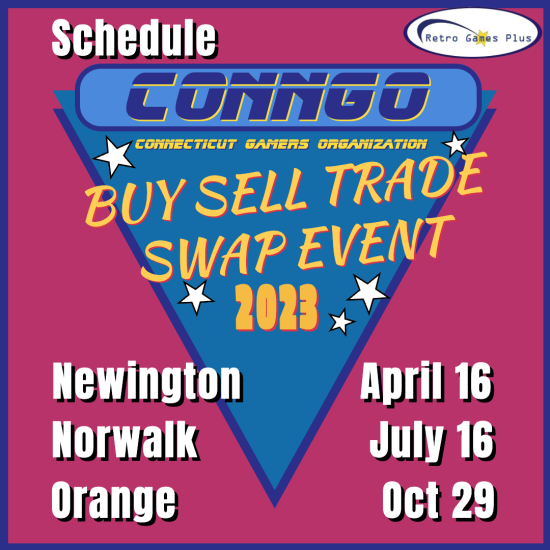 Connecticut Gamers Organization (ConnGO) – CT meet up events
California Gamers Organization (CalGO) CA meet up events
Past Events Gallery
We hope to see you at future Gamers Organization meet up events. Stay tuned for future events.